---
Southwest 2004 Travelogue: Part 1

This travelogue has about 230 photos in it, most of which are not particularly wonderful. If you want to see the good pictures, at larger size and higher quality than those here, you want to go to the main Southwest 2004 page. If you really want all the boring details, read on; don't say you weren't warned...
Keewi and I started out on our own, driving from the San Francisco area down to Las Vegas to pick up my sister Lee and her husband Jeremy. These first photos are from the drive down to the Vegas area. We started with the rolling golden hills near home, and soon came into Joshua trees and desert.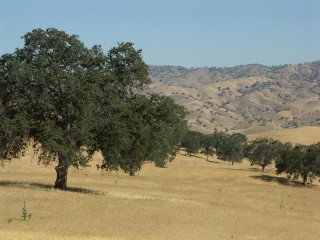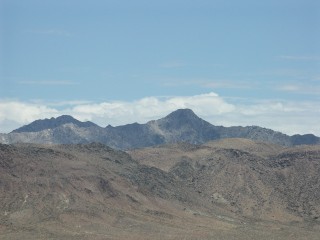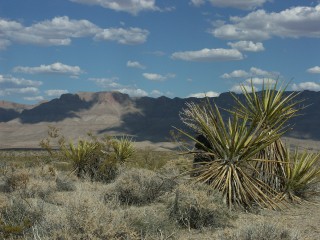 This next photo is from a spot in the Lake Mead area called Pearce Ferry. It was at the end of a fairly long dirt road descending down into the canyon, and just as we got to the bottom, we discovered that we had a car problem (involving a stuck automatic transmission) that stranded us. After a bit of head-scratching we discovered a Park Service telephone and called for a tow, but long before the tow truck arrived, a fellow showed up on a motorcycle, popped our hood, disconnected our battery to reset the car's computer chip, and had us up and running again. And then he zoomed off into the sunset, of course. :->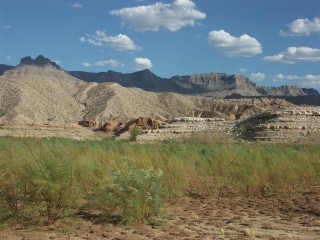 With our newly repaired car (which I have not tried to put into second again since), we visited the South Cove boat ramp of Lake Mead, which was a dump — actually, unless you're a boater or a jet-skiier, Lake Mead in general is pretty much a dump, which is a real shame given what a beautiful place it must have been a hundred years ago. We had been thinking of camping somewhere in the area, but changed our minds and drove out. The sunset with the Joshua trees and mountains was a real treat, though.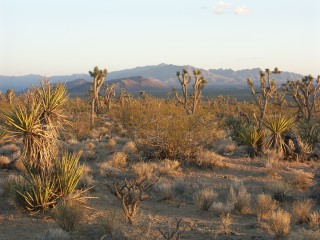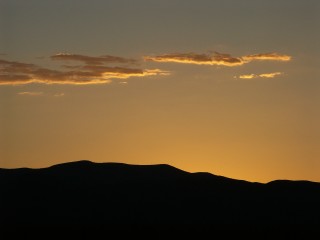 That night we drove across Hoover Dam, which was really neat because they light it up very nicely; that's what the next photo is of.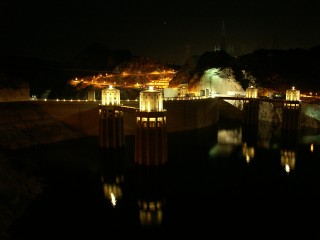 The next morning we picked up the others in Vegas, and after a day spent in Vegas, returned to Hoover Dam during the day to take the guided tour there (which is highly recommended).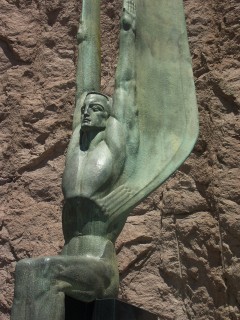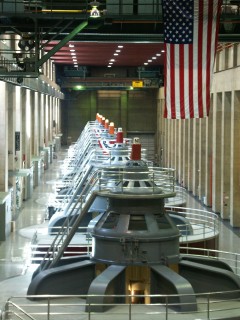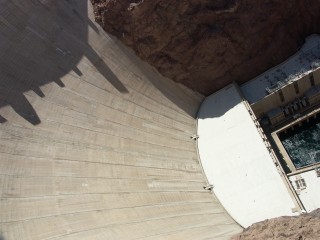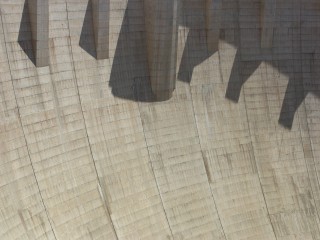 After the tour, we drove out from Hoover Dam towards Zion on a scenic side road (146? 147? 169?) that ran along the north side of Lake Mead. We stopped for a short hike at a spot along the road that had lovely red sandstone outcrops, a preview of things to come later in the trip.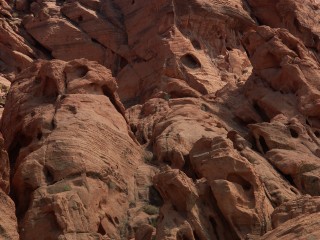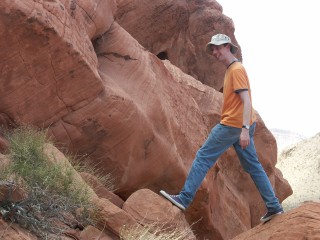 And this is a bit further along the same road, at a little dirt-road detour that had a beautiful view.


Part 2: Zion